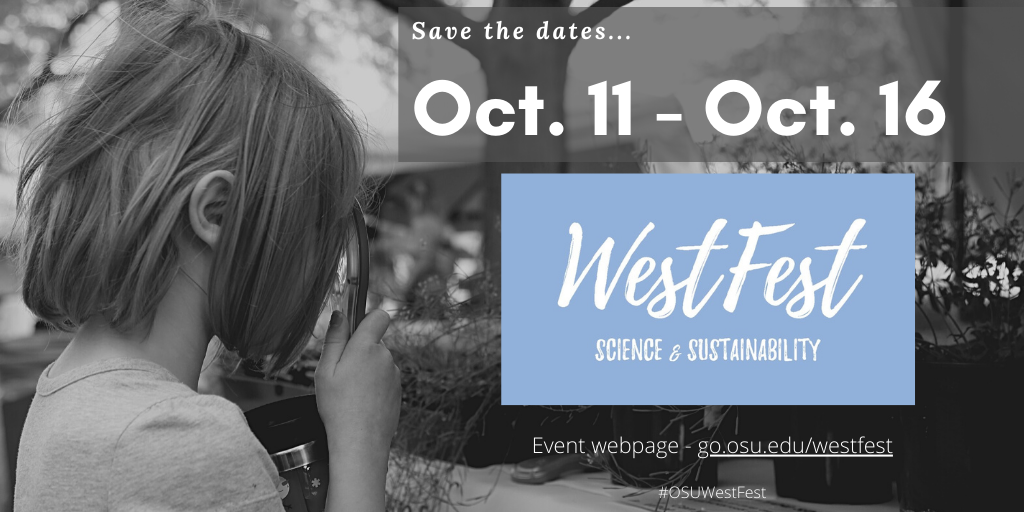 Update: Watch below the Virtual Tour of OSU's Nanotech West Cleanroom.
WestFest, Ohio State's West Campus Science and Sustainability Festival, will offer live and asynchronous virtual events during this year's public-engagement event highlighting STEM research, sustainability initiatives and outreach programs at the university.
The event runs Monday, Oct. 11 to Saturday, Oct. 16. This weeklong event will feature more than 20 live virtual programs for all ages, as well as a variety of fun educational videos from Ohio State and community partners.
This year, attendees will get a chance to experience and learn from a few new presenters, as well as hear from some familiar ones. Programs are free, though registration is required.
Attendees will have an opportunity to tour Nanotech West Laboratory, the largest nanotechnology user facility in the state. Nanotech West Lab director John Carlin will lead a virtual tour of the facility's Class-100 cleanroom laboratory, as well as walk through the basics of nanofabrication.
Researchers at Nanotech West Lab explore ways to make the newest materials, chips and devices for next-generation gadgets, sensors, cell phones, batteries and more. Register for the Oct. 14 (3:30 p.m.) event here.
Also this year, asynchronous features will be presented by Ohio State's Center for Design and Manufacturing Excellence and the Center for Electron Microscopy and Analysis.
Learn more, see the schedule of events, register, and access asynchronous features by visiting https://u.osu.edu/stemimpact/westfest-2021-calendar. Contact westfest@osu.edu with questions.
Reposted with permission from https://imr.osu.edu/westfest-2021/