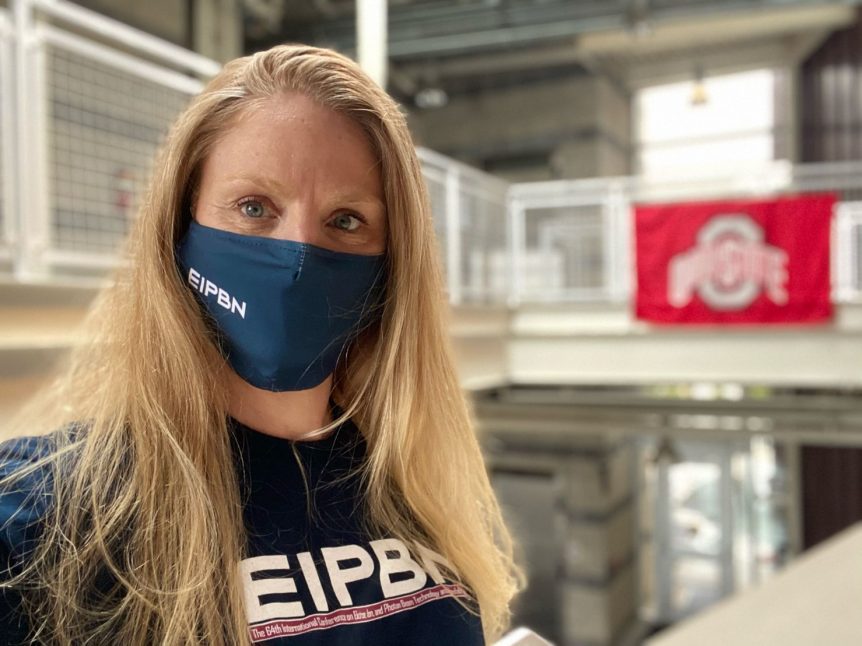 Aimee Price, manager of nanofabrication at Nanotech West Laboratory, has been elected to the EIPBN (Electron, Ion, Photon Beam Technology, and Nanofabrication) steering committee.
The EIPBN international conference is a leading symposium on lithography and nanofabrication. Commonly referred to as "3-beams," the conference gathers scientists and engineers from academia, government laboratories, and industry to discuss electron, ion, and photon lithography, imaging, and analysis; atomically precise fabrication; nanofabrication process technologies and related emerging technologies; and their applications in a broad spectrum of fields.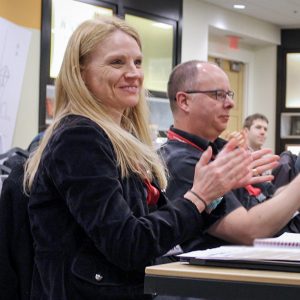 "I'm honored and humbled to serve the community as the first woman conference chair in the 60 plus year history of this conference. EIPBN has quite literally raised me as a researcher in the fields of electron beam lithography and nanofabrication," Price said. "I started attending in 2002 as a very young professional and was welcomed by the community of scientists and engineers from all over the world. I've learned from the best in academia, industry, and government labs and established relationships that continue to this day. I look forward to driving the community forward and hope to create more welcoming opportunities for the next generation of "beamers" with some innovative strategies to engage students and young professionals along with established experts."
Price is an experienced senior researcher at Nanotech West Lab, a facility operated by the Institute for Materials Research (IMR) on the west campus of The Ohio State University. She has a history of working in the semiconductor research industry and is skilled in Scanning Electron Microscopy, Photolithography, Electron Beam Lithography (EBL), Nanotechnology, and Semiconductor Fabrication. She joined Ohio State in 2005 as a senior research associate, running the EBL facility.
Price will join nine other EIPBN steering committee members and serve a five-year term. In her new capacity, she will participate in a range of organization and operation duties for future conferences. Steering committee members become permanent members of the advisory committee once a five-year term is completed. In 2024, she is expected to step into the roles of president and conference chair for the 67th International Conference on Electron, Ion, Photon Beam Technology and Nanofabrication.
Price is an active EIPBN member and previously volunteered as commercial session vice-chair for the 64th EIPBN conference.
She also serves on the steering committee of Meeting for Advanced Electron Beam Lithography (MAEBL), of which she is also co-founder and president. In 2020, MAEBL welcomed expert and novice users of e-beam lithography tools from across the country to its fourth annual (and first virtual) meeting.
Story by Mike Huson, IMR Communications Coordinator
Contact: huson.4@osu.edu
Follow: @OhioStateIMR
Reposted with permission from https://imr.osu.edu/nanotech-west-labs-aimee-price-elected-to-eipbn-steering-committee/